What do you think? The "1812 Overture" is a crowd pleaser, but it honors all the wrong things. Read this history of the piece and the Russia that inspired it and see if you agree.
toritto
A repost for the 4th of July!  Happy 4th!!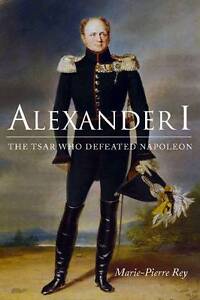 Tsar Alexander I
So Fourth of July is here and we all will be hearing both the Capitol Fourth celebration and the Boston Pops play the final themes of the 1812 Overture on national television just prior to the fireworks.
Why the 1812?
Well it's got cannon blasts – great for outdoors!
Hearing this particular piece on the 4th of July and, knowing the current state of our educational system, just makes me wonder how many of those millenials celebrating realize that the Overture has nothing to do with the War of 1812. Yes we fought the Brits in 1812 but the Overture does not lionize Dolly Madison fleeing the White House with George Washington's portrait.  You knew that, right?
Come on – tell me you knew that.
The Overture written by Tchaikovsky is as thoroughly a Russian piece of…
View original post 795 more words